Kaltuk is a warrior who fought in the Kaltian army during the conquest. He stood out in one of the few campaigns that were won against the Provoral, and he was awarded with the Kaltians´ highest recognition for his bravery, as he saved many lives during the campaign while fighting in the frontline, allowing the Kaltian army to hold their ground and win the campaign. He entered into the tournament to try his luck doing what he knew best, and rapidly became a priceless Champion for the teams as the main support, keeping his teammates safe while undermining his opponents with powerful skills.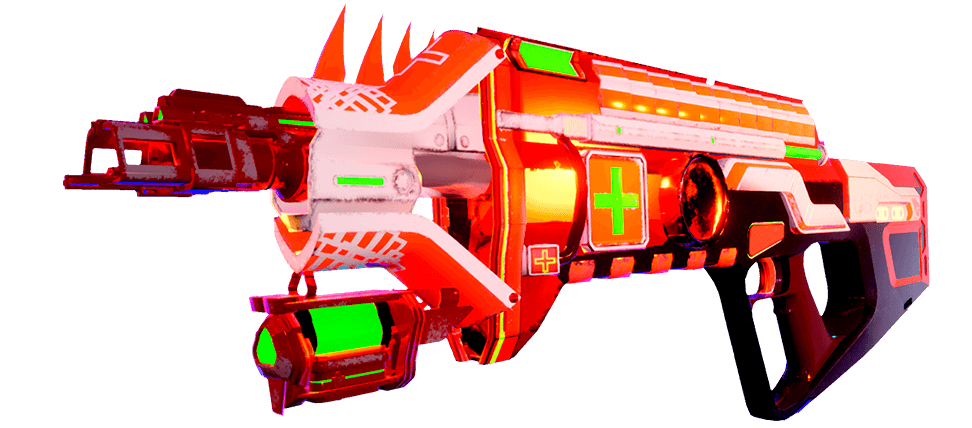 LONG AND SHORT RANGE
Kaltuk's long range automatic rifle features a high rate of fire while his SMG features high damaging rounds.
WEAPON CHARGE
Charging his weapon causes Kaltuk's next shot to release a projectile that heals allies, damages enemies and phases through everything in a straight line.
AURA
Kaltuk heals all allies in the stage in three small bursts upon charging his body.