SPECIAL EVENTS
Take your events to the next level
InBattle immersive experience is the next step for corporate outgoings, team building exercises, or boutique team events with clients and coworkers.
TEAMWORK OVER ALL
The digital experience of InBattle allows a deep team immersion, isolated from the outside world with a multiplayer experience of up to 8 players.
The strategic component of the digital battle allows teams to organize and connect while having the best VR experience available in the market.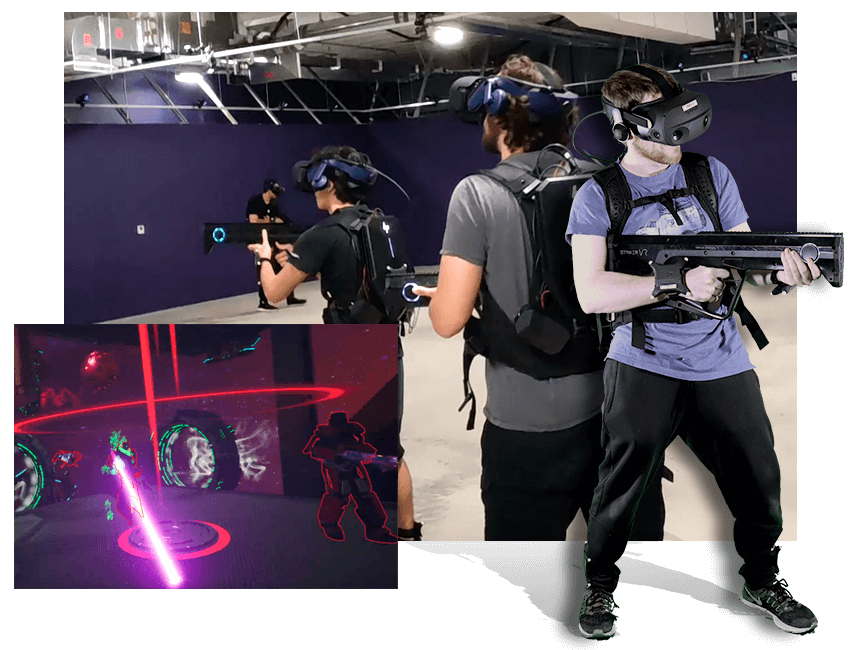 TOURNAMENTS AND BIRTHDAY PARTIES
The best digital battle tournament awaits. Invite your Friends to the most thrilling battle or birthday celebration, while becoming the best fighter of Champions Warfare Arena.
Standard Tournament plans:
4 teams (8 to 16 players) tournament. Each team plays 1 semifinal match, and the winners plays the Tournament match: $1,080.00 (aprox duration of the tournament is 2.5hrs)
8 teams (16 to 32 players) tournament. Each team plays 1 classifying match, and the winner of each classifying compete in the semifinals. The winning teams of each semifinal plays the Tournament match: $2,520.00 (aprox duration of the tournament is 5 hrs)
A summary video of the tournament experiences is included and will be provided after the experience.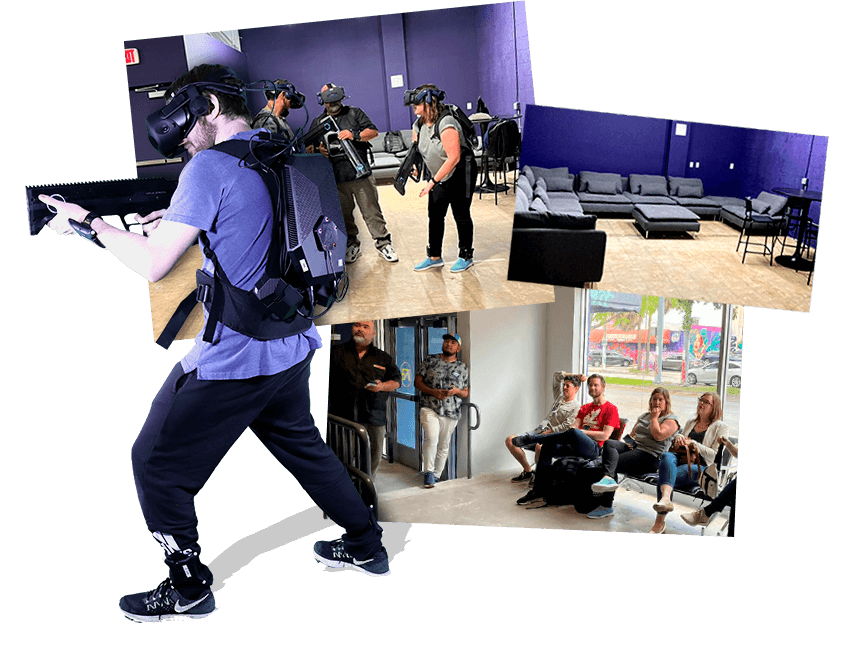 InBattle arena counts with a fully air-conditioned space with private parking*, a 3100 sqft Motion capture enable VR arena and a waiting lounge for up to 40 people.
*Subject to availability
Customized plans are available depending on the number of players and date.
A standard match last 30-40 mins and consists of 3 rounds. Shorter tournaments are available by reducing the match duration.